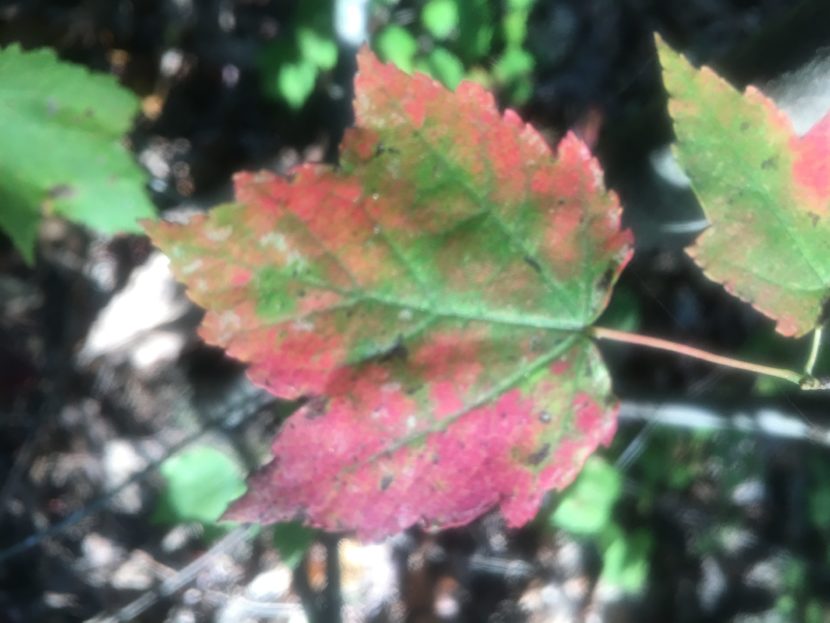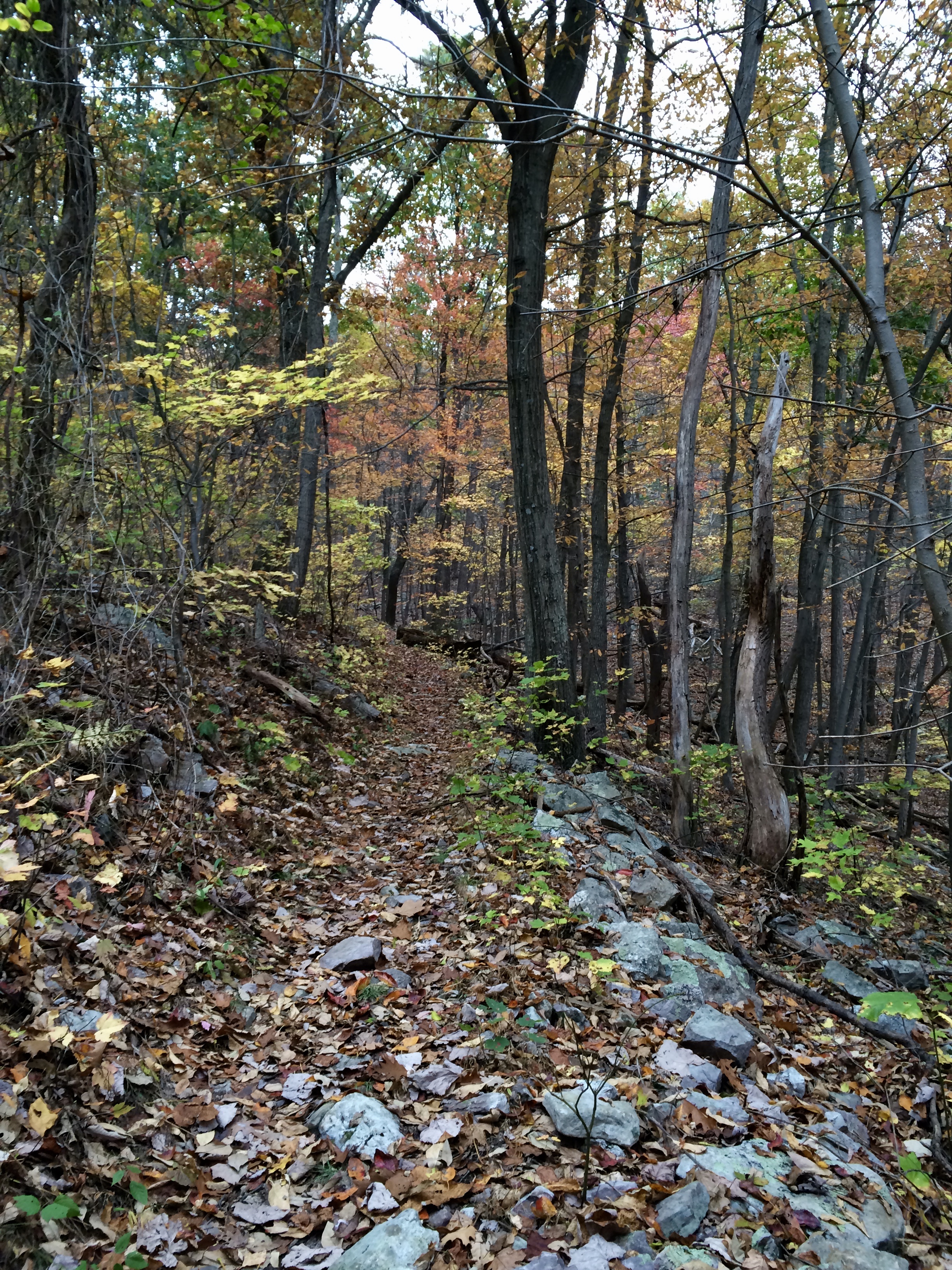 Fall Changes
If you live in an area that has four seasons, you probably love the fall. It is a time when the weather turns cooler, the days get shorter, and in Virginia, the leaves of deciduous trees turn brilliant colors in preparation for the winter. Many people speculate why leaves change color, but the real reason is because the nights get longer and the amount of daylight decreases. 
Why are leaves green?
In order to understand why leaves change colors, I have to explain a little bit about leave biology. During the growing season, leaves of deciduous trees are filled with chlorophyll. Photosynthesis is the process where chlorophyll absorbs energy from the sun to transform carbon dioxide and water into carbohydrates such as starches and sugars, that the tree uses for food. The chlorophyll is constantly replenished during the growing season because it fades or breaks down from exposure to the sunlight.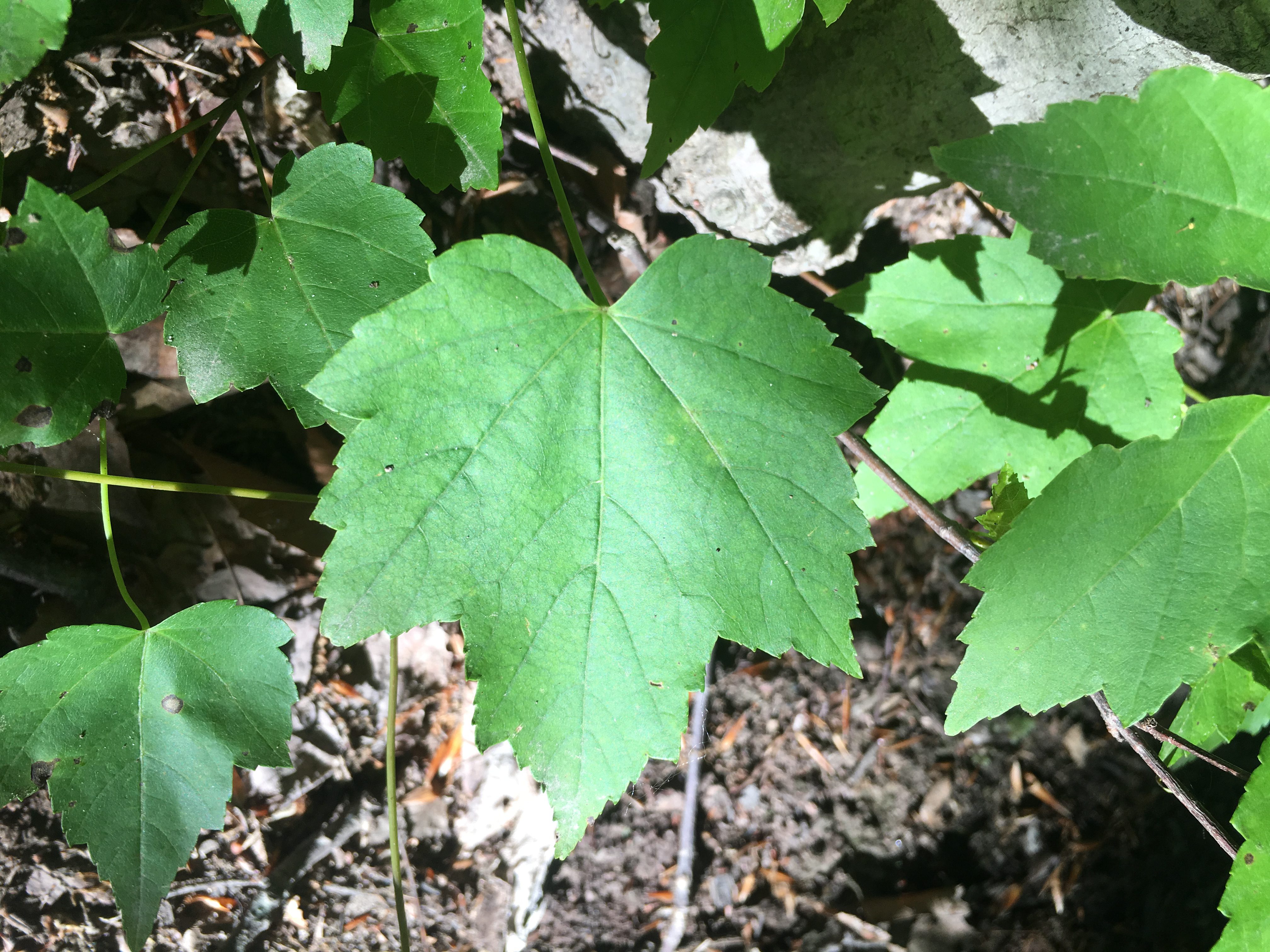 Maple leaves filled with chlorophyll showing their bright green color.
Leaf pigment colors
Leaves also have or make pigments. This is what gives the leaves colors other than green.
 Carotenoids - oranges
Anthophylls - yellows
Anthocyanins - reds, purples, and blues
Tannins - browns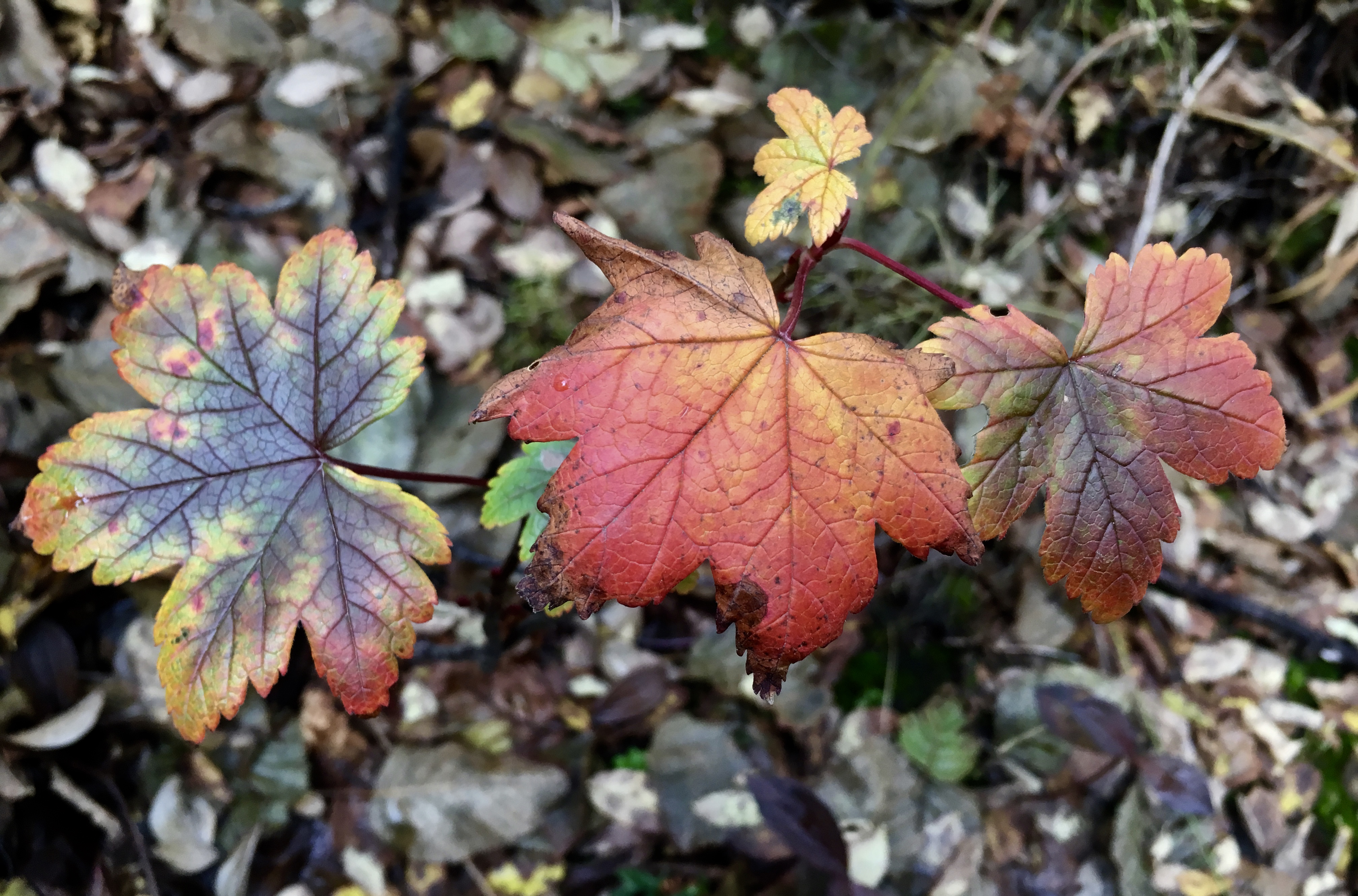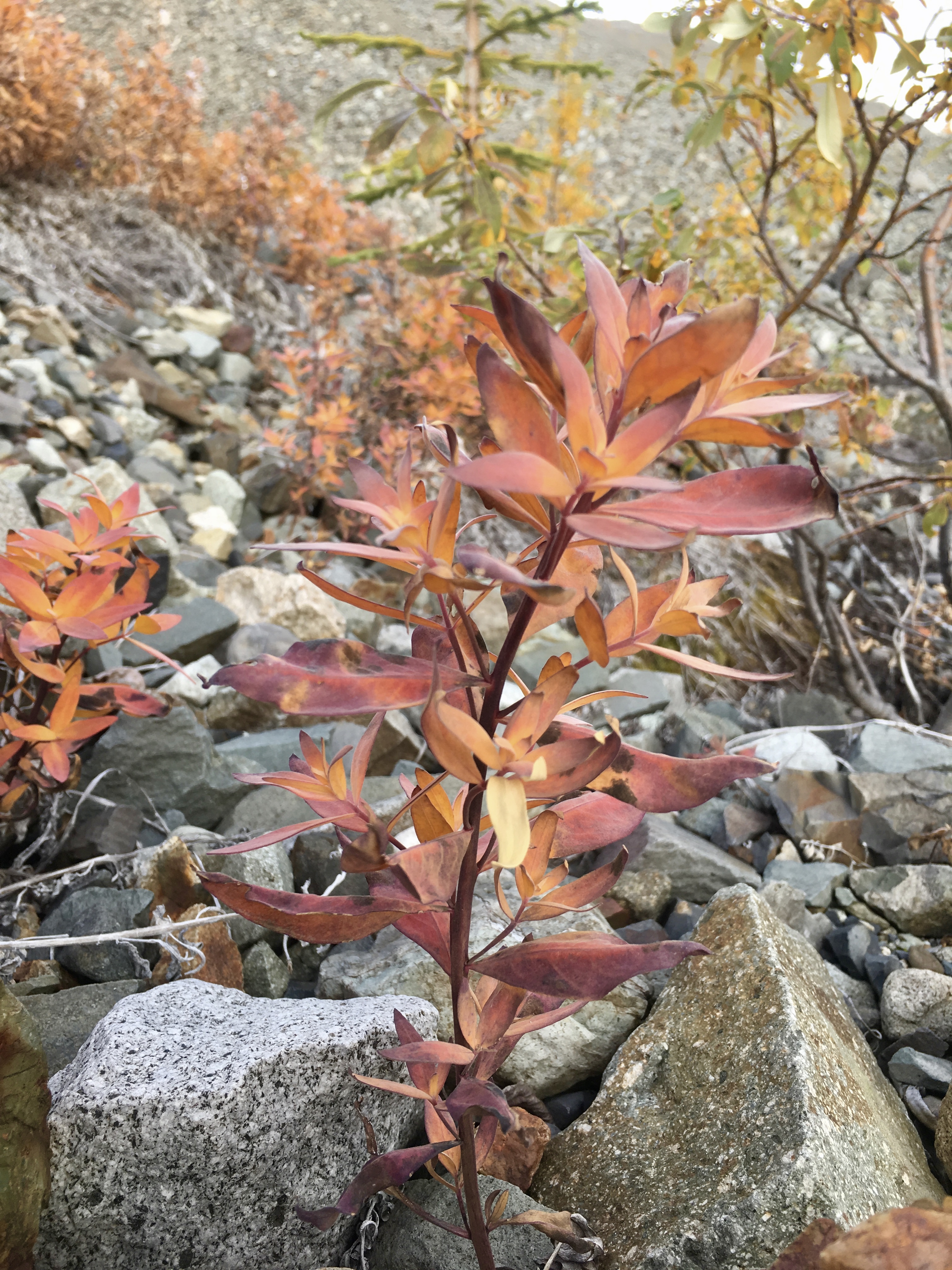 Leaf color changing simplified
When the nights reach a certain length trees start to prepare for winter. At the place where the stem and leaf meet, called the abscission layer, the cells start to divide quickly and they block the transport of food (carbohydrates) and minerals to the leaf. When this happens, the production of chlorophyll stops and the green color disappears. This is when xanthophylls and carotenoids (yellows and oranges) that are always present in leaves begin to be seen. Anthocyanins are created from the sugars trapped in the leaves as the chlorophyll disappears. 
Examples of leaf colors
Interesting example of 3 distinct leaf colors on one tree and multiple colors on the same tree. Temperature and moisture impact the types and intensity of colors and the duration of the autumn color show!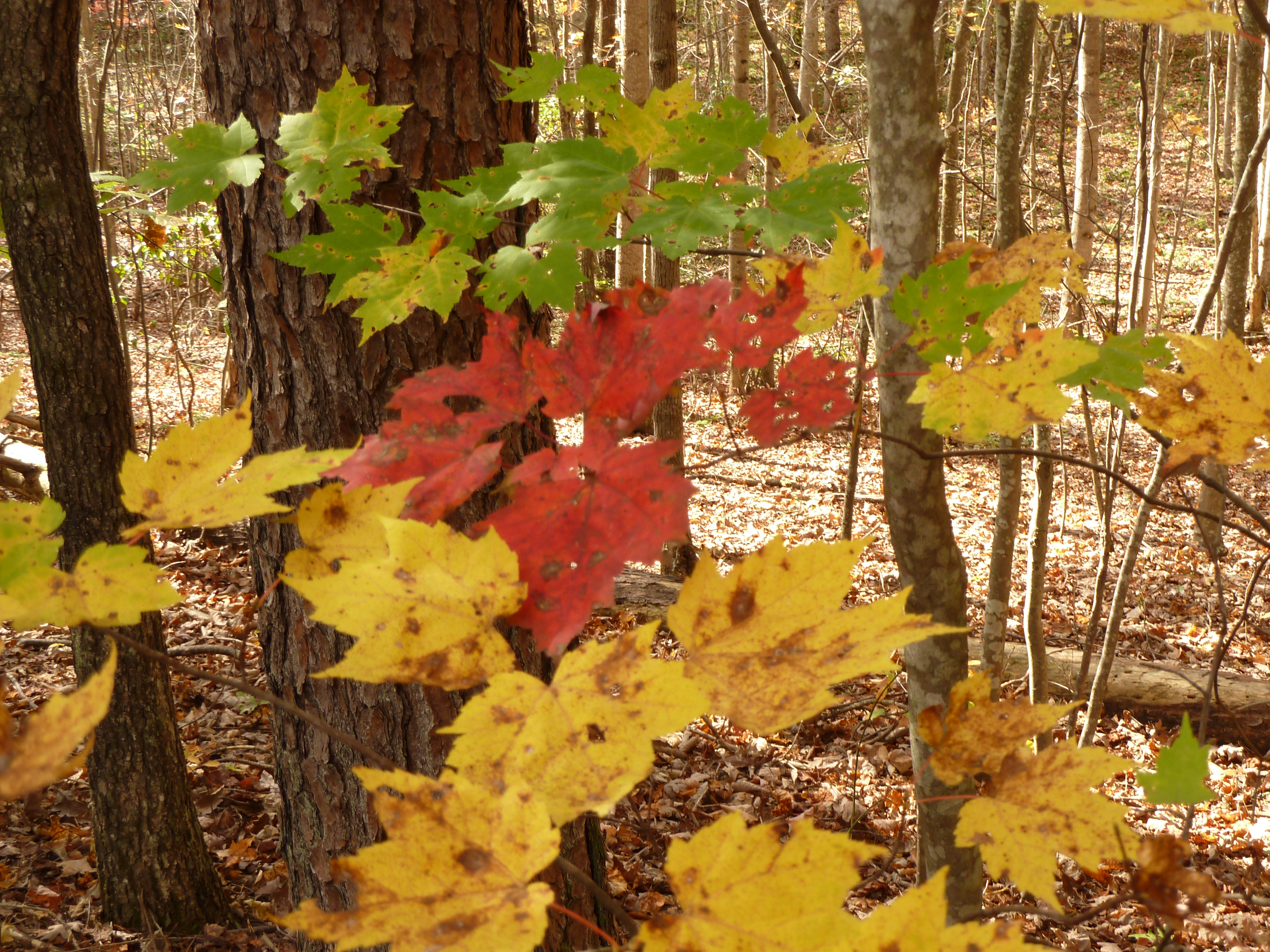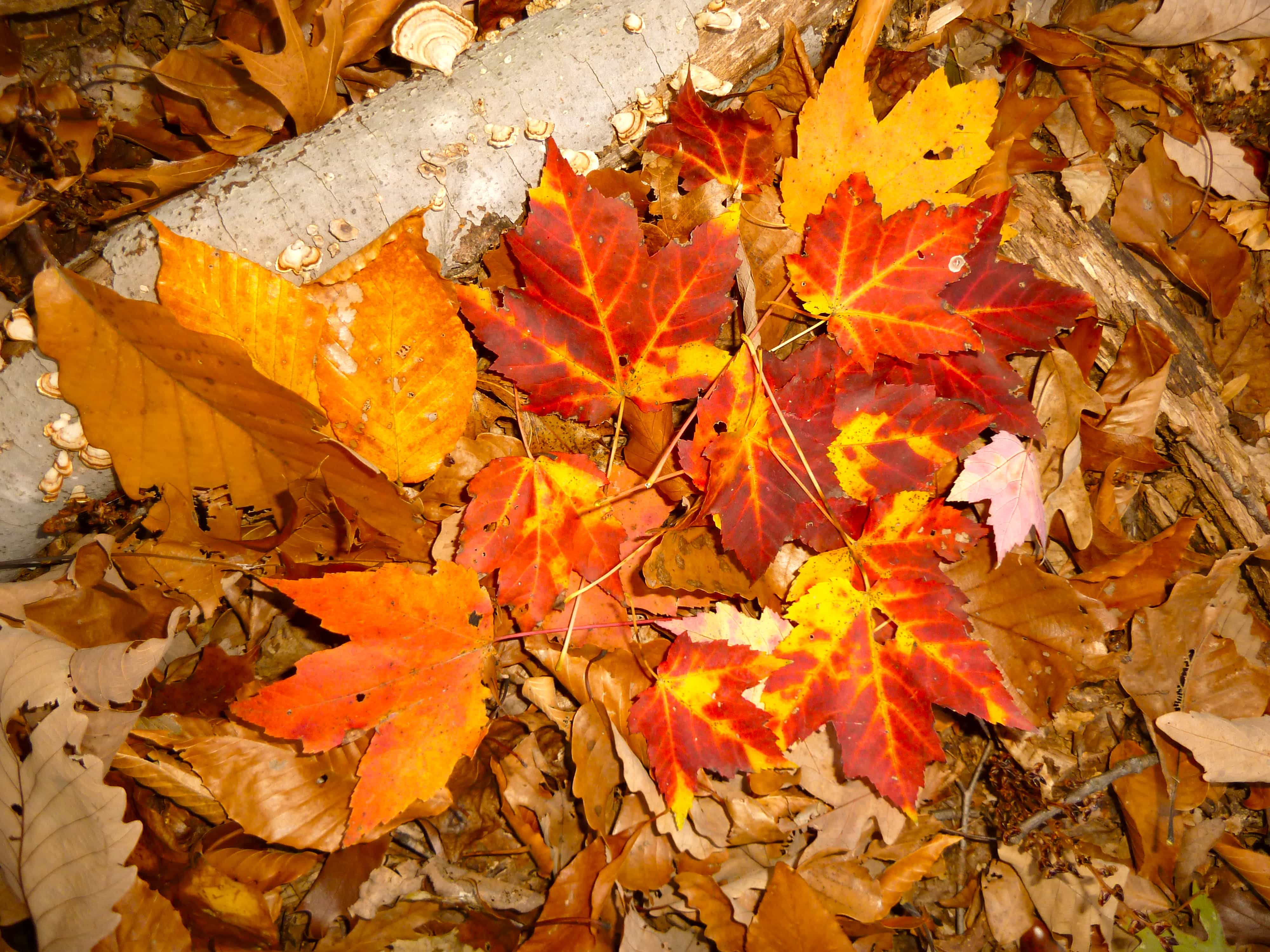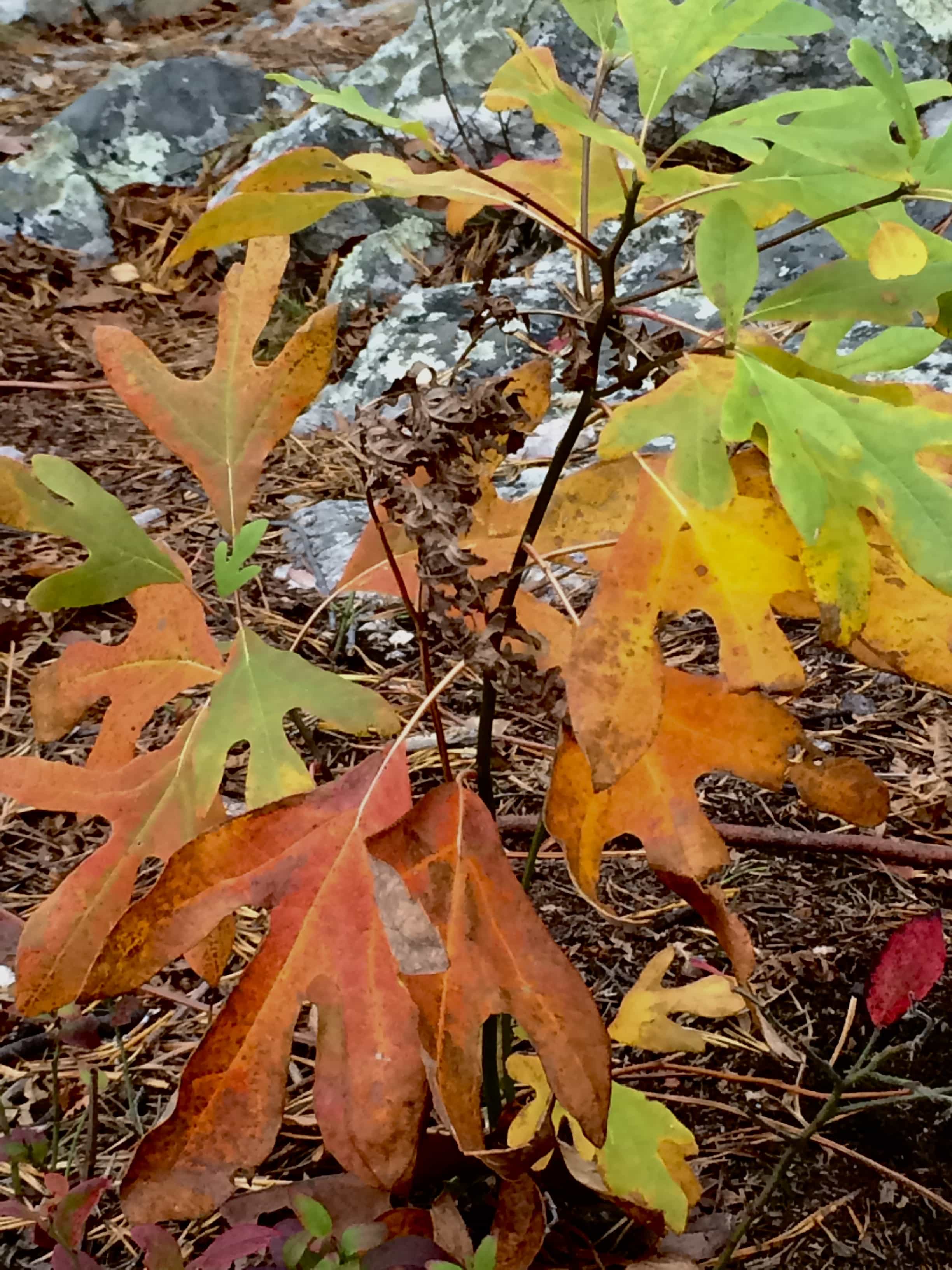 Beautiful sassafras leaves
Sassafras leaves turn a variety of colors. They aren't as prevalent as maples, but where they are present, they add excellent color. 
Dogwood leaves
An example of the characteristic purples and reds of dogwood trees.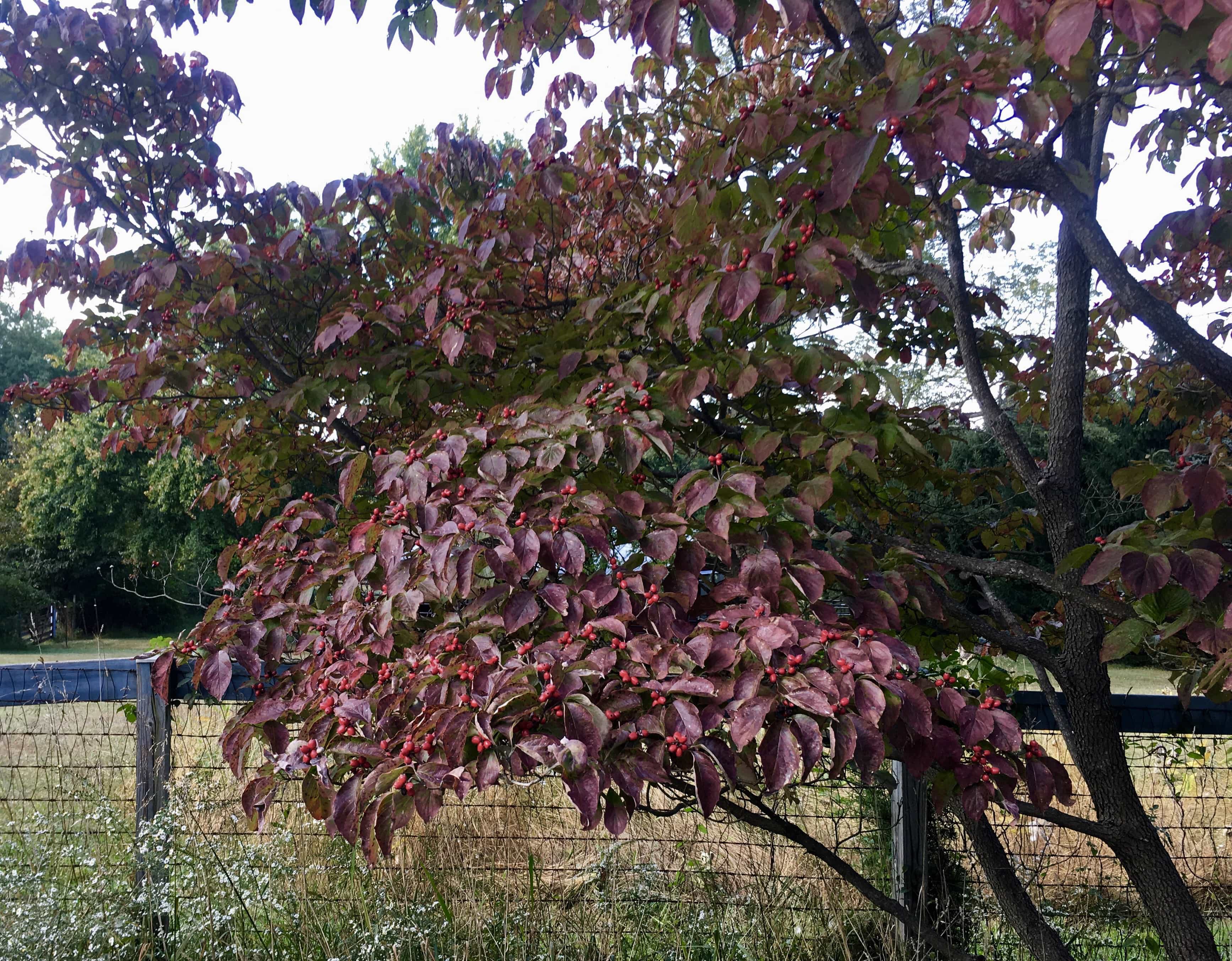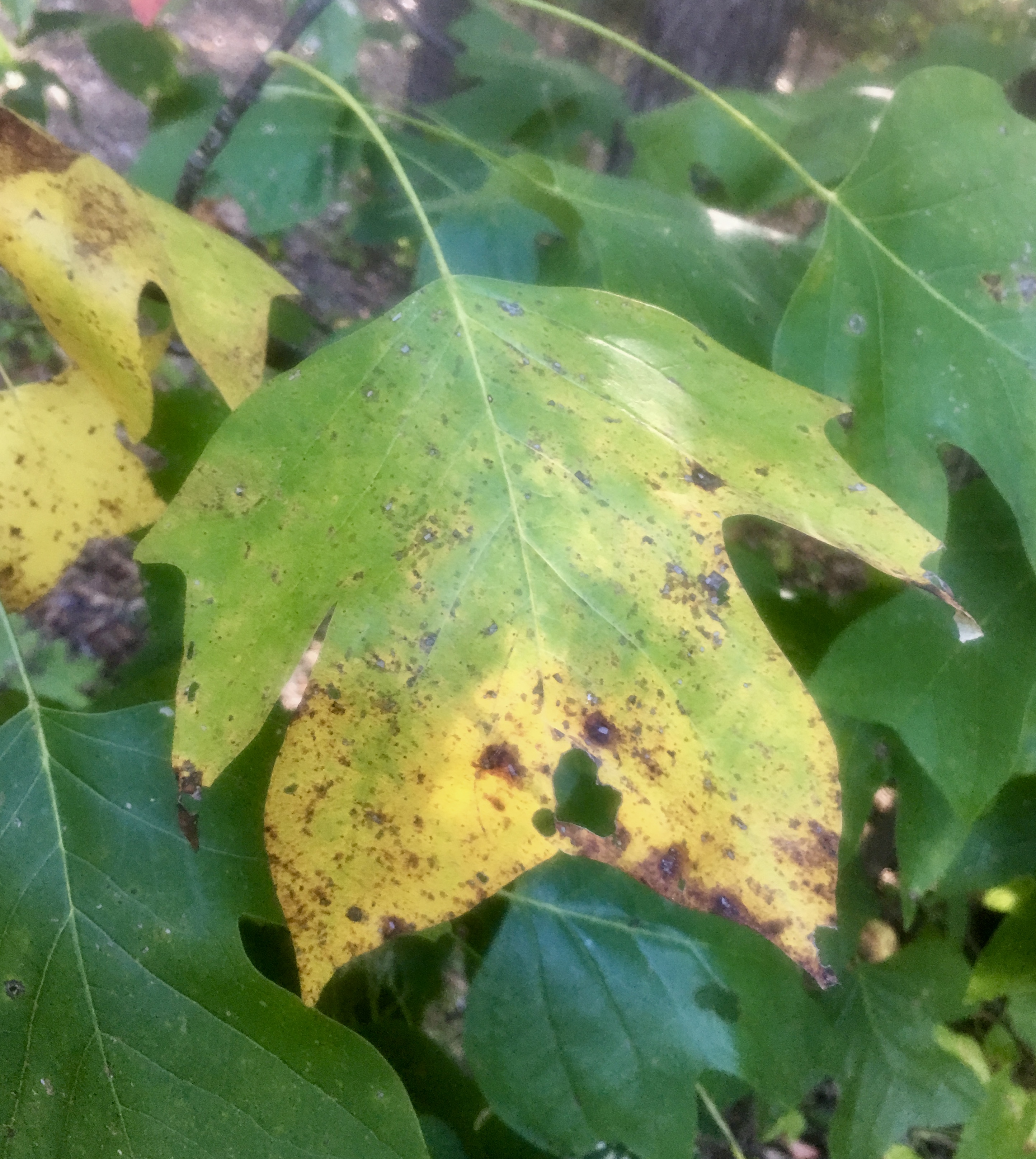 Poplar greens & yellows
Poplar trees usually only turn from green to yellow then brown due to the pigments present. 
An oak leaf slowly changing it's color.
Oak leaves change into a variety of browns, tans, and yellows.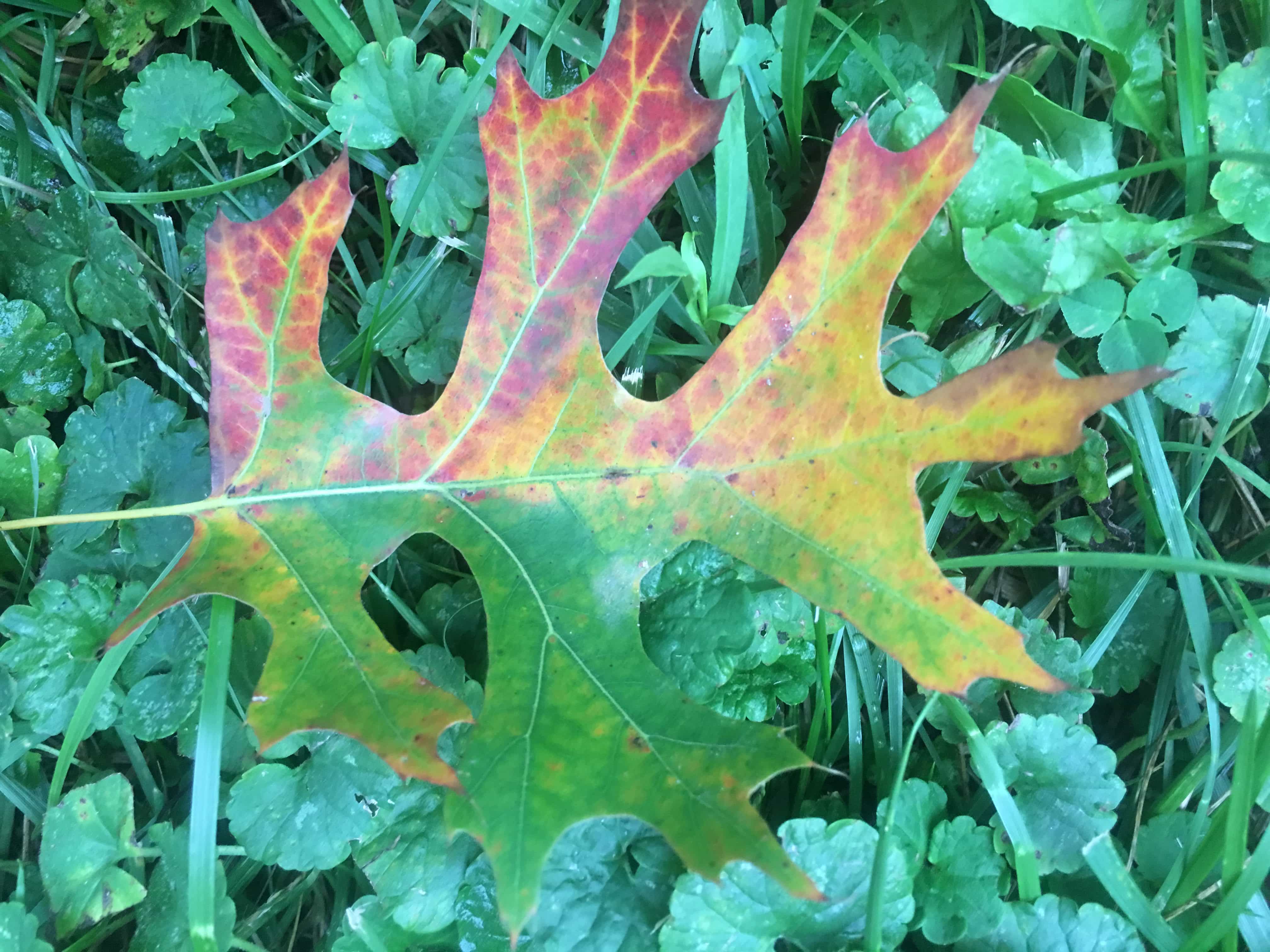 Great places to see fall leaves!
References: