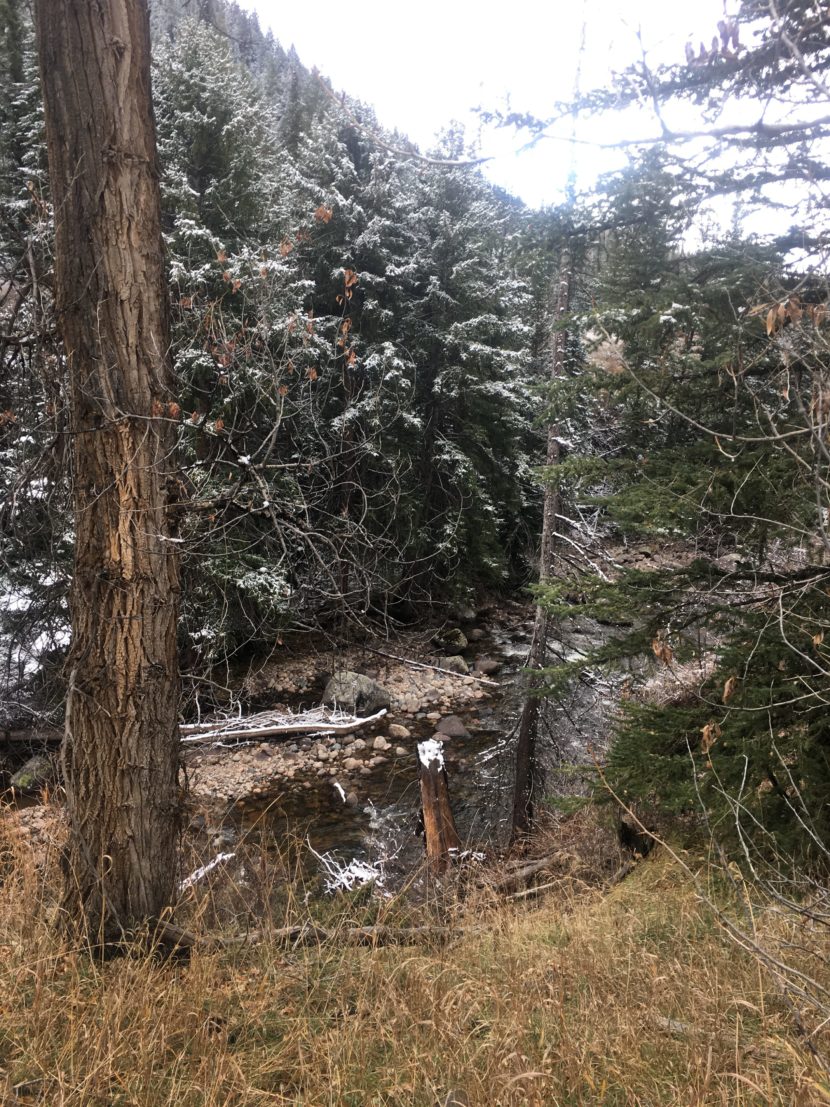 The Mad Creek Trail is located just outside of Steamboat Springs, Colorado. Other than it's length, it is a fairly easy trail. It can be a nice day hike, or you can use it to enter the  Mount Zirkel Wilderness. Once in the wilderness, you can access Mt. Zirkel, Red Dirt Pass and the remainder of the Mount Zirkel Wilderness. The trails starts along the edge of a canyon way above Mad Creek. It's actually a beautiful hike and probably the most traveled part of the trail. I don't have any pictures of the canyon because my camera just didn't do it justice. I didn't edit any of the photos in the post either. They just didn't need it.
We hiked in a little over 5 miles in for an out and back of 10 miles. Around mile 4.5 heavy clouds rolled in. At close to mile 5, it was snowing fairly hard. The contrast of bare ground at the start to snow covered trails and trees was welcome. There was enough snow on the trail to make it feel magical, but not enough to cover up all of the interesting leaves and contrasts of fall to winter. If you are ever in the area, I strongly suggest that you visit the Zirkels. They are a spectacular set of mountains, with lovely valleys and lakes.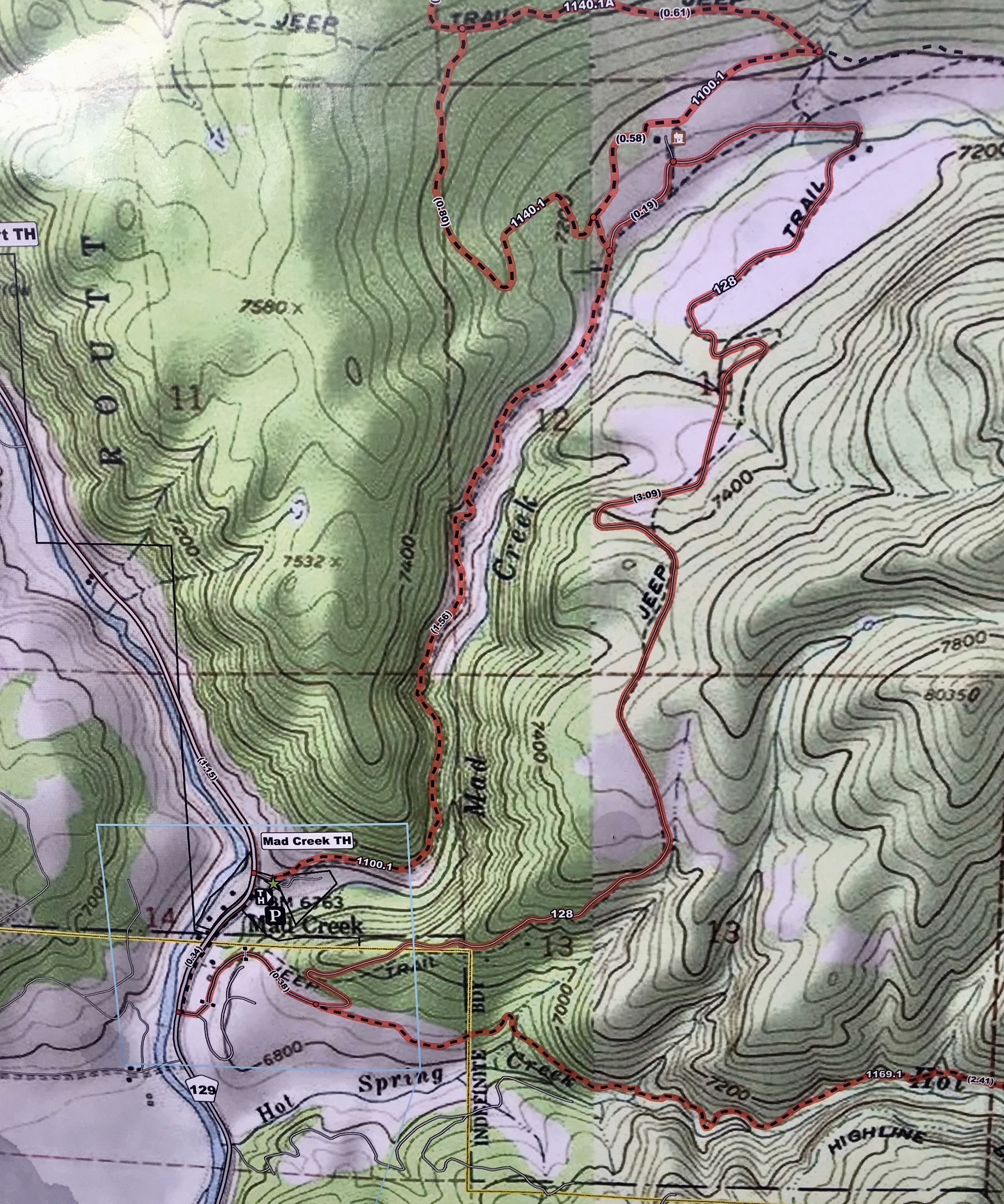 Mad Creek Trail map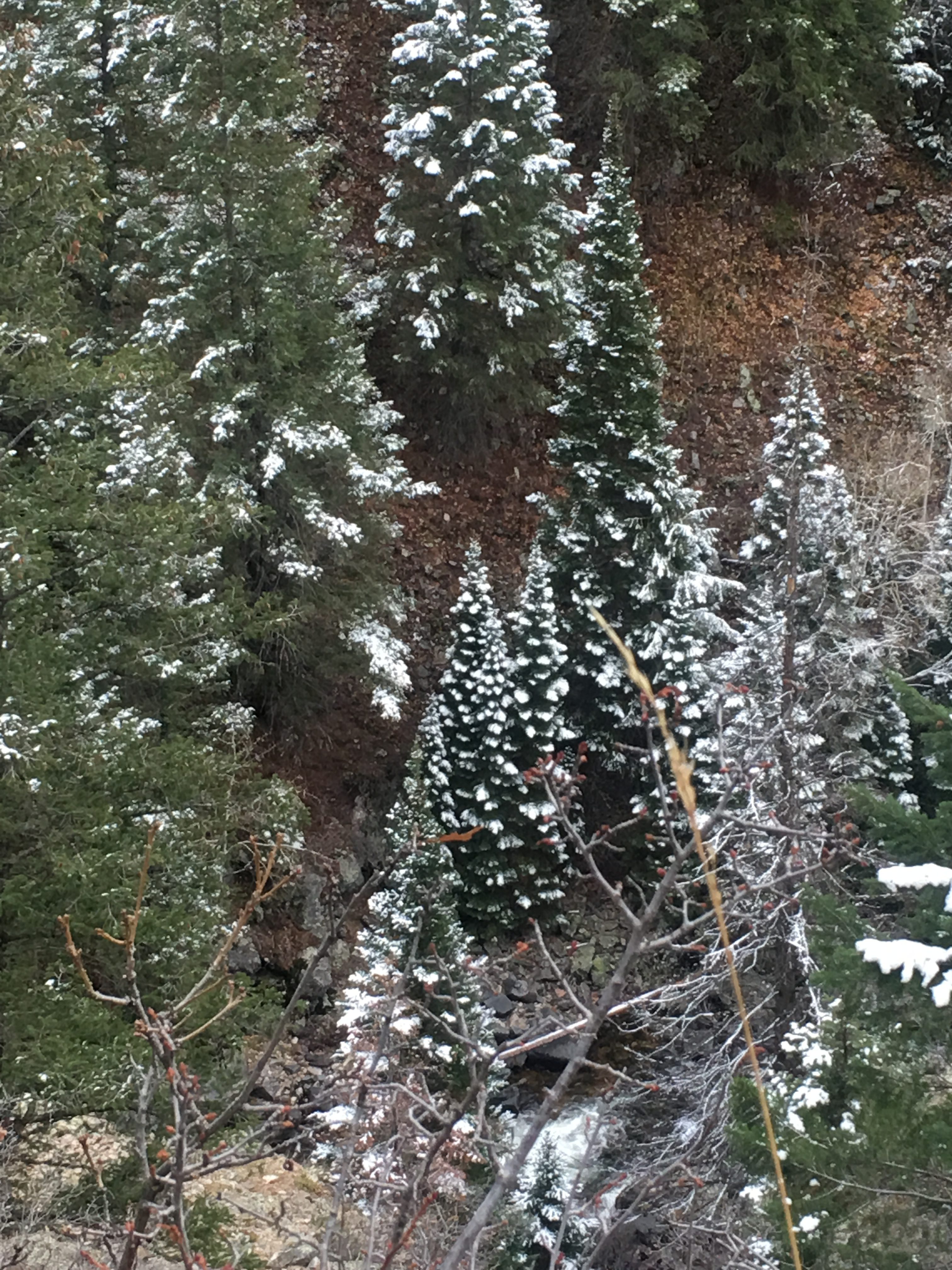 Trail along Mad Creek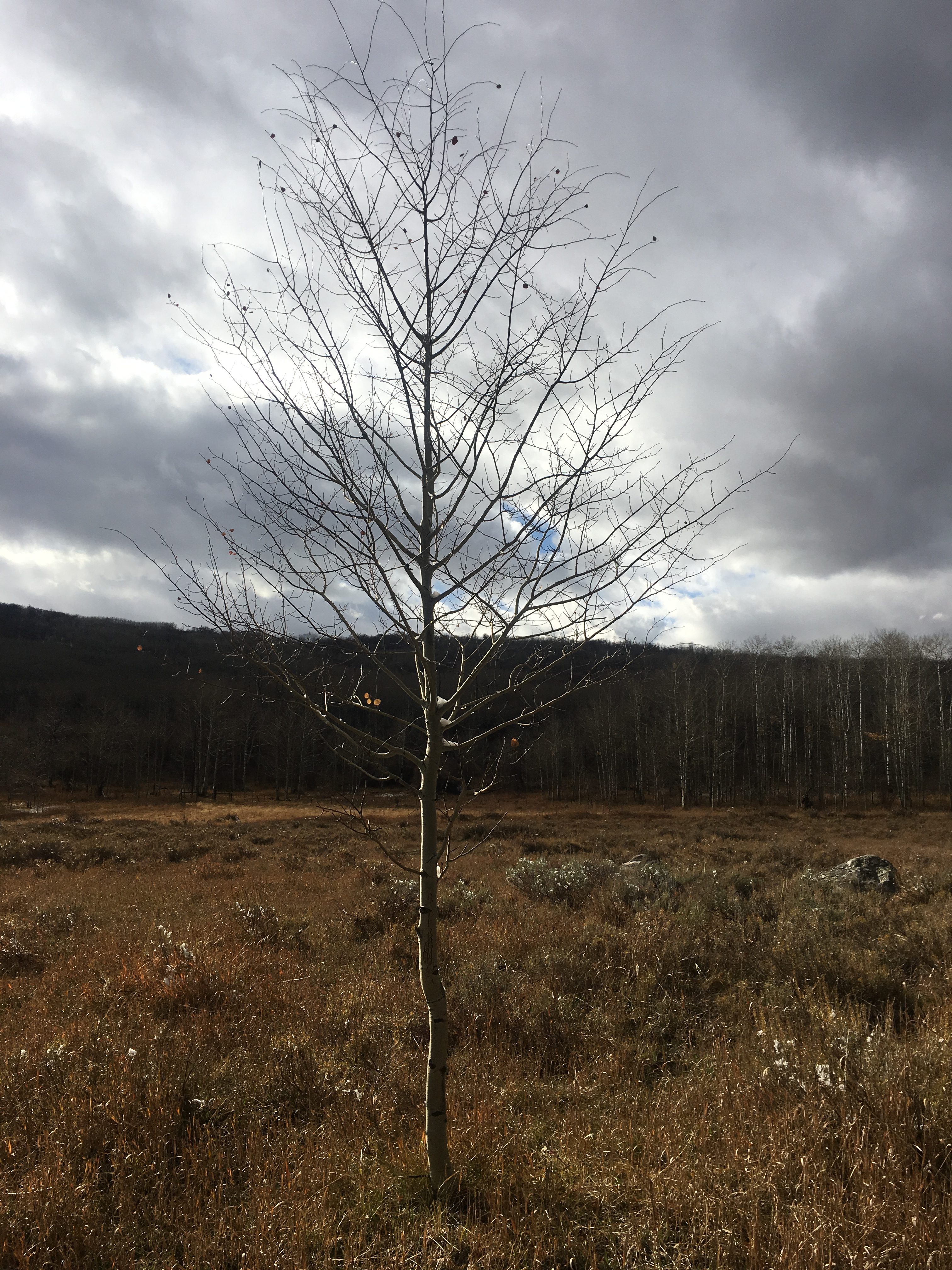 Small tree along the trail
Snowy hillside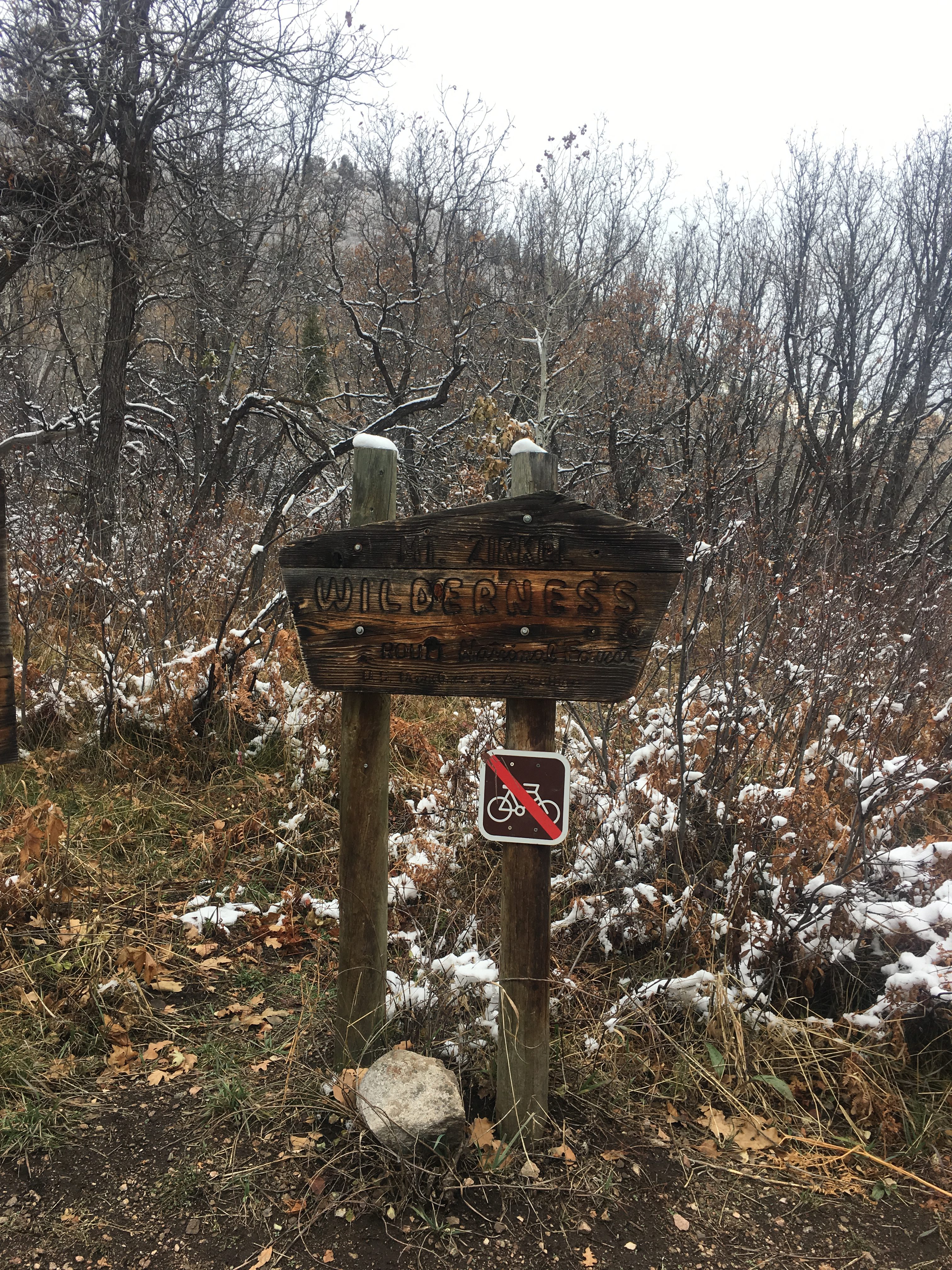 Entering the Zirkel Wilderness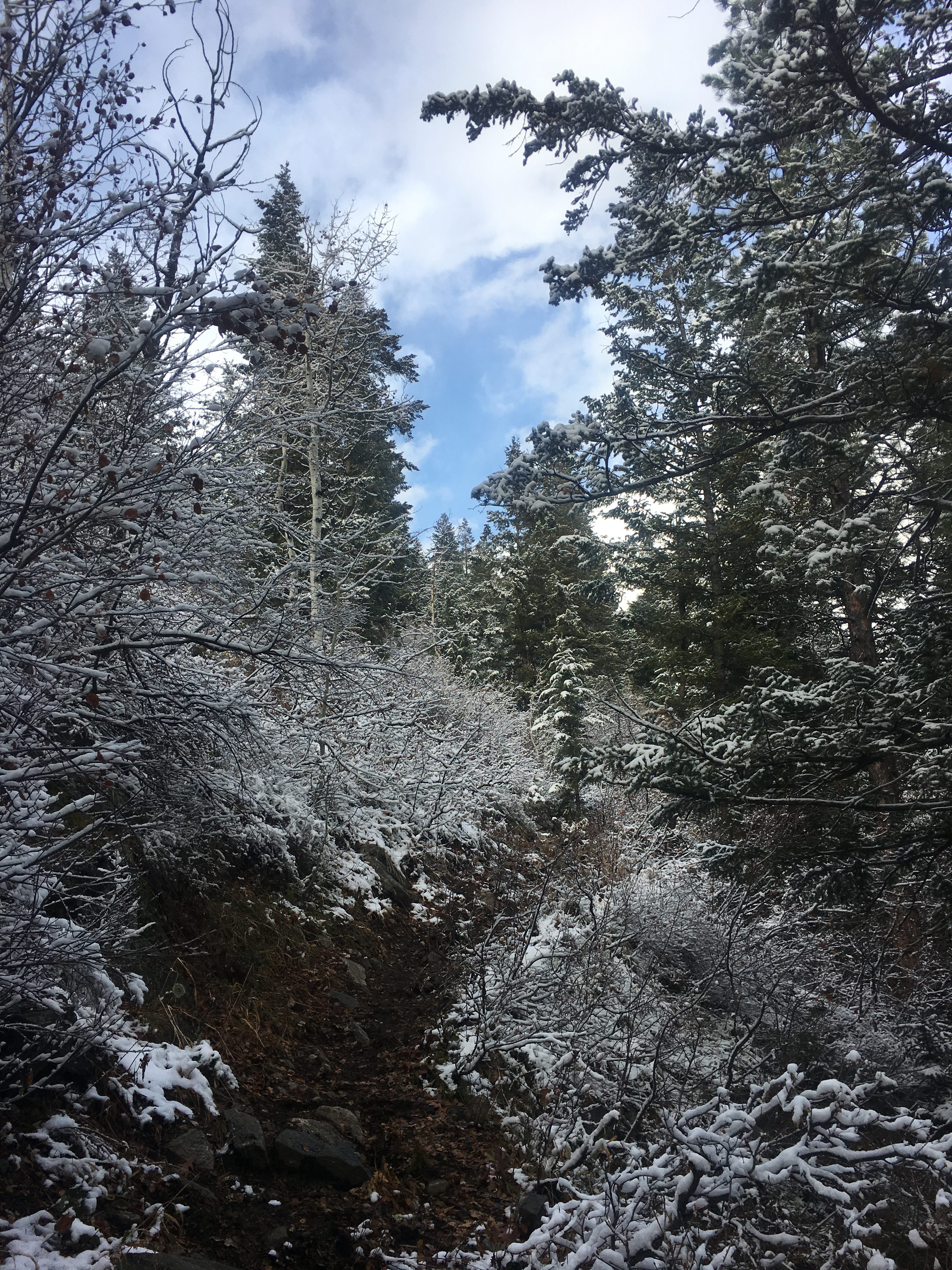 Blue sky!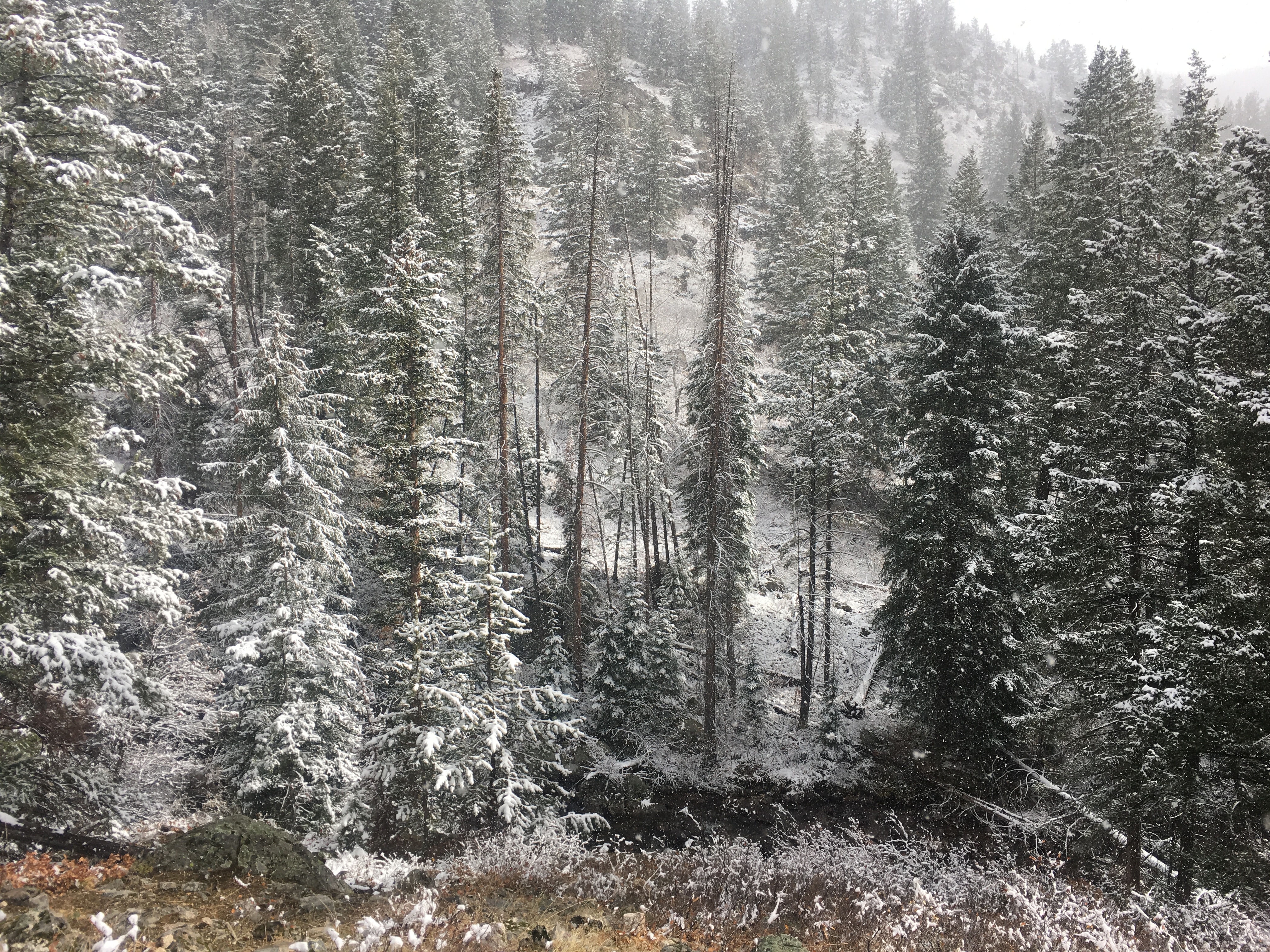 5 miles in & snow
Fall and winter hiking is an exciting time to get out and see another perspective of some of your favorite or new trails. Don't let the weather stop you from enjoying the outside!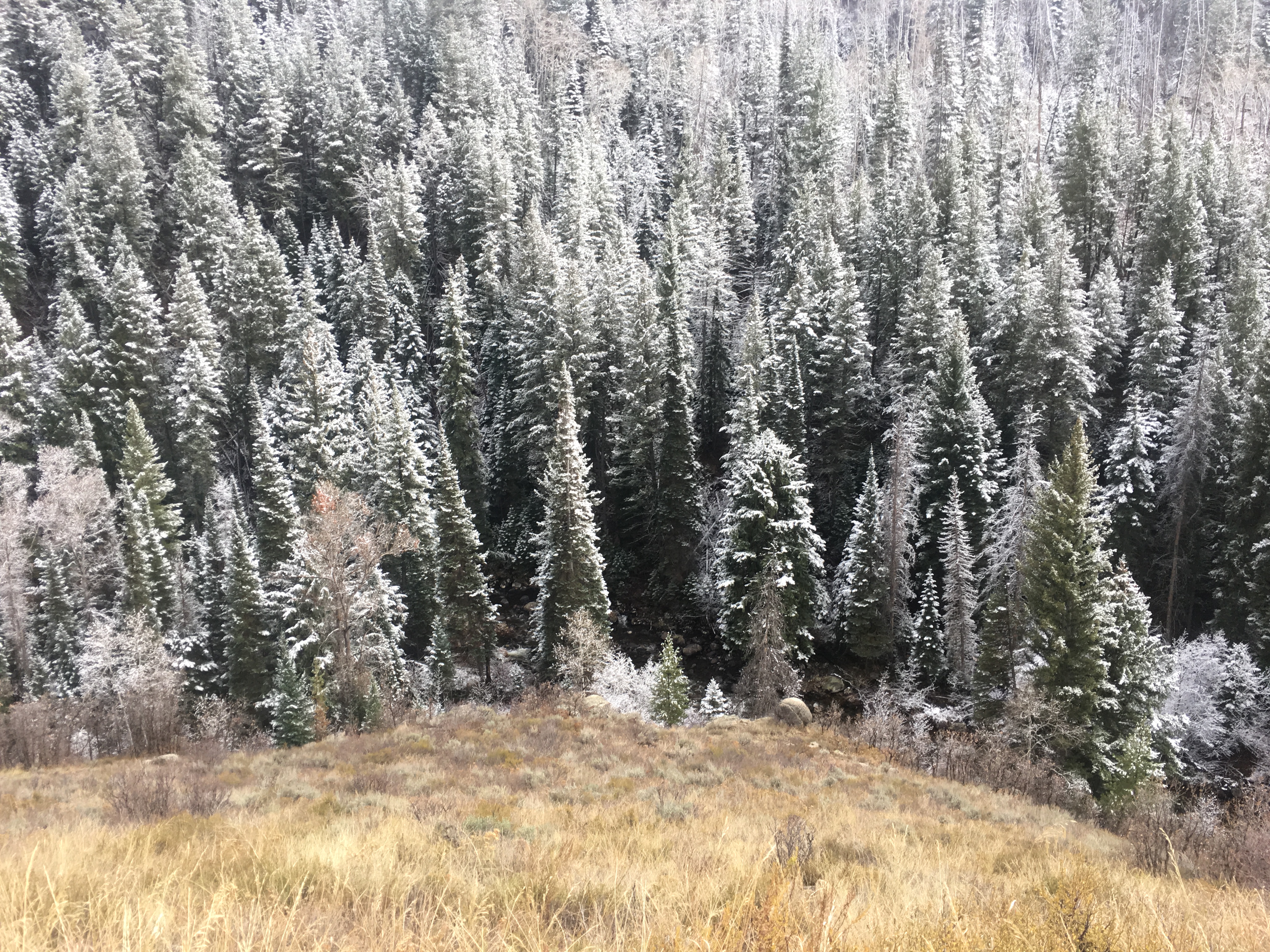 Snowy evergreens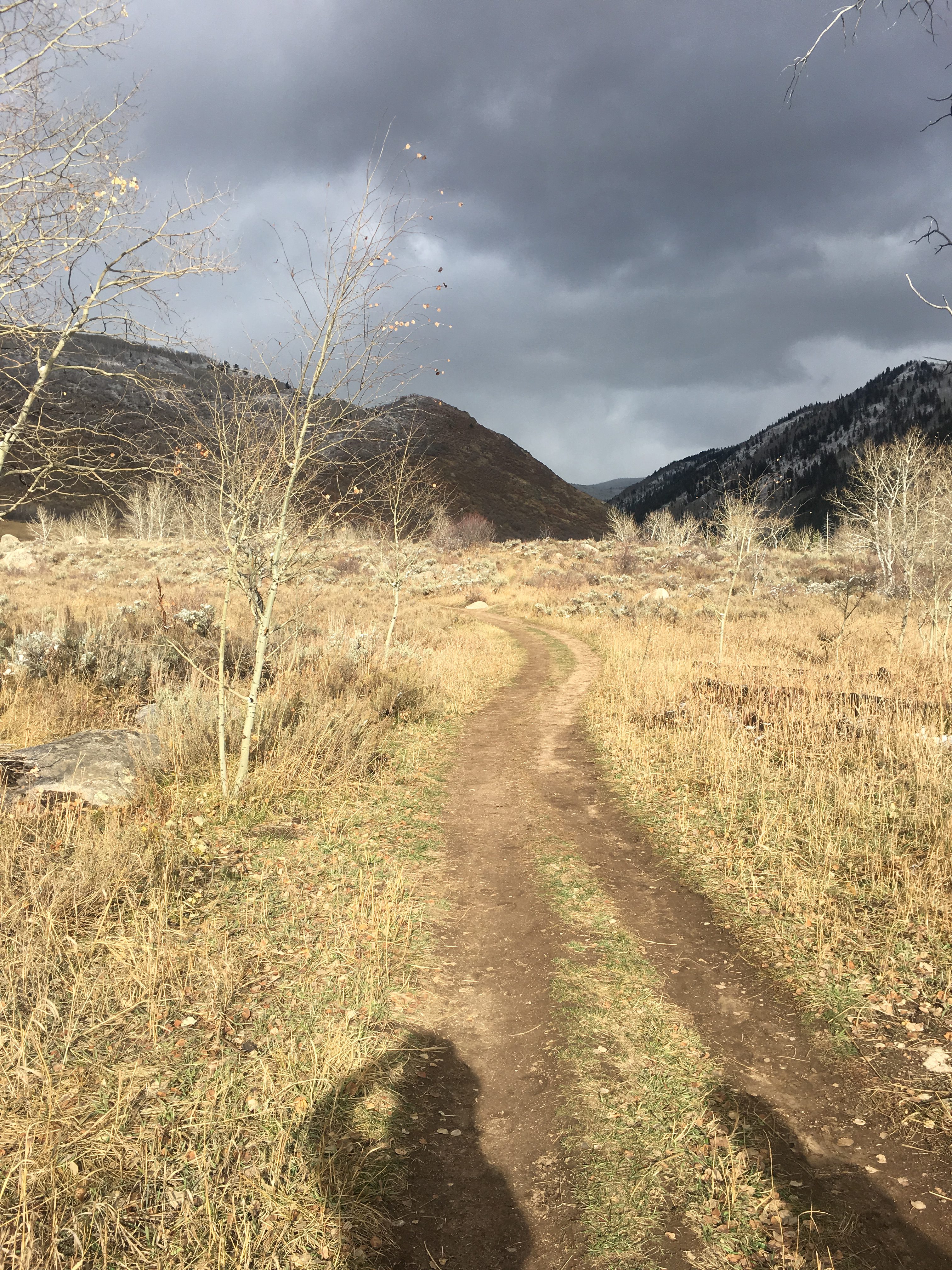 From snow to clear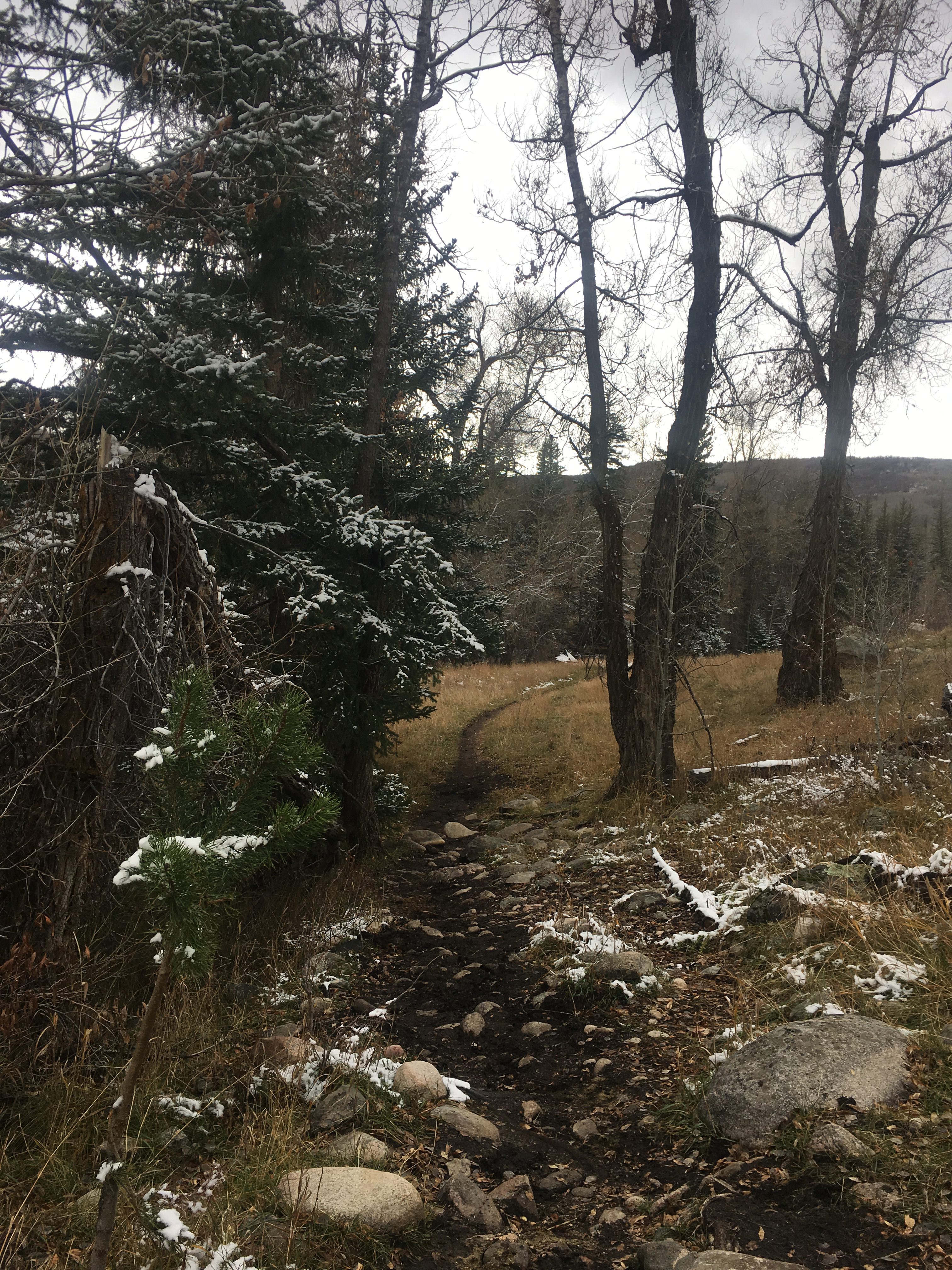 A variety of trees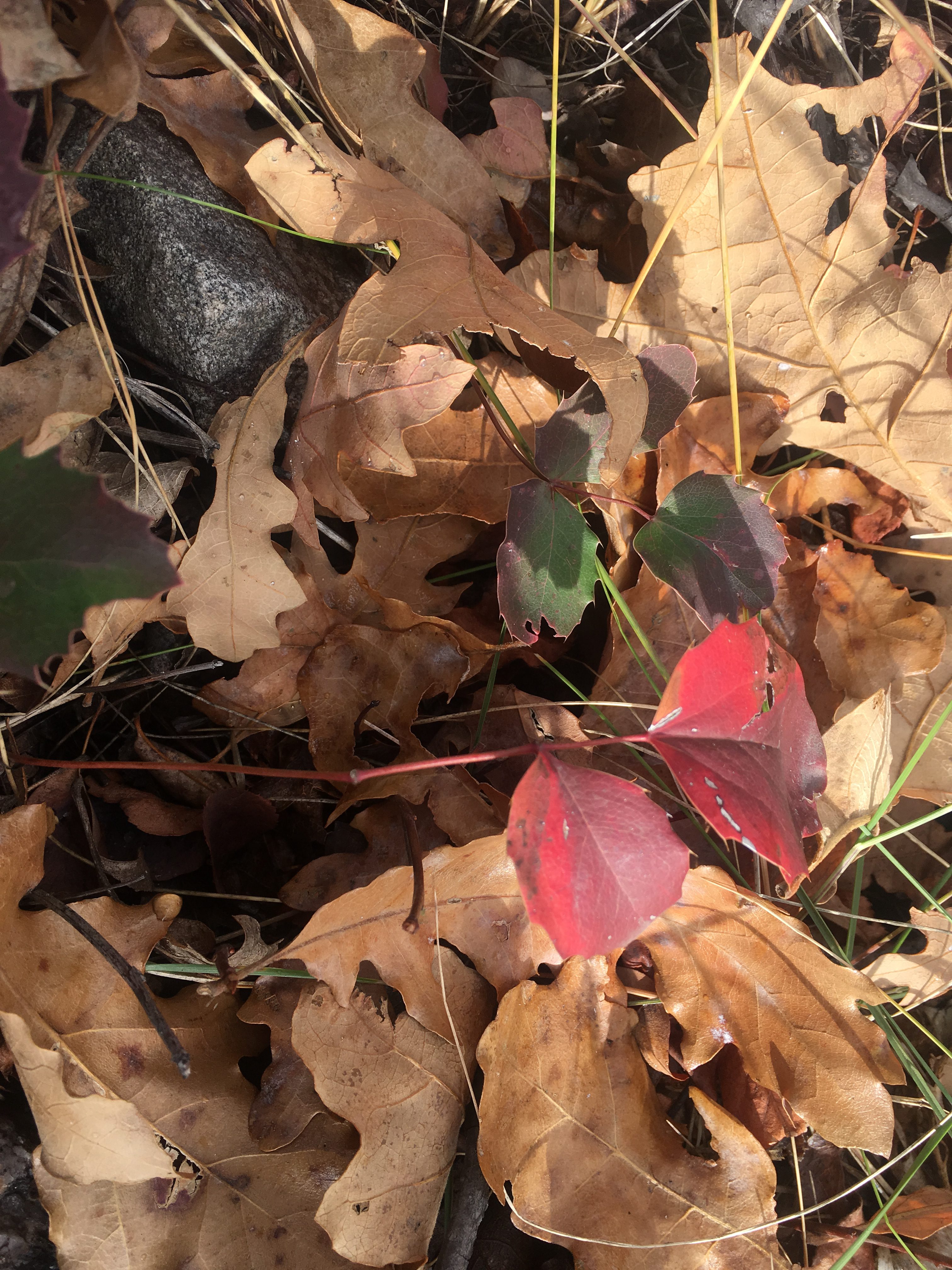 The end of fall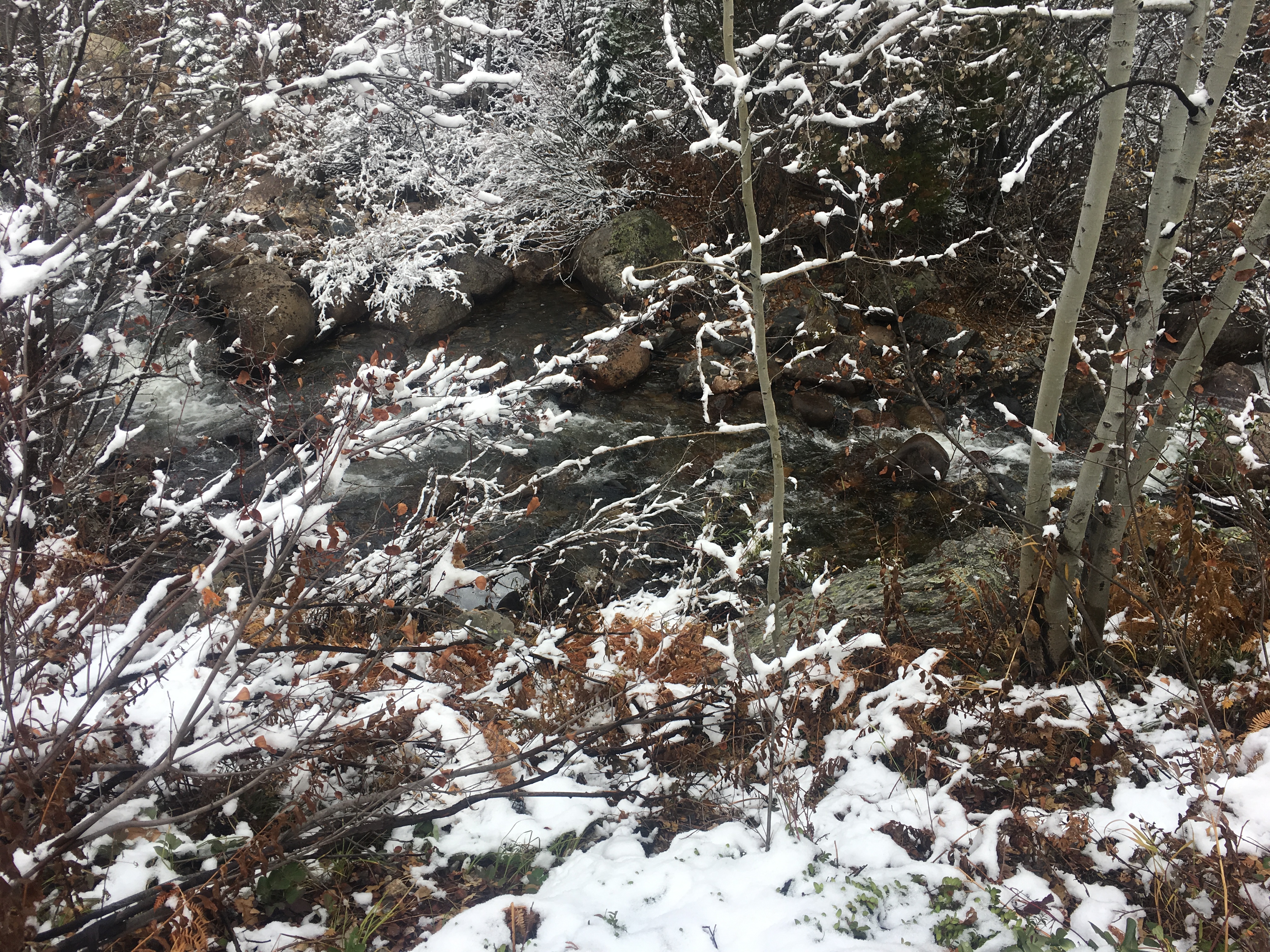 More trees 🙂
Clouding up again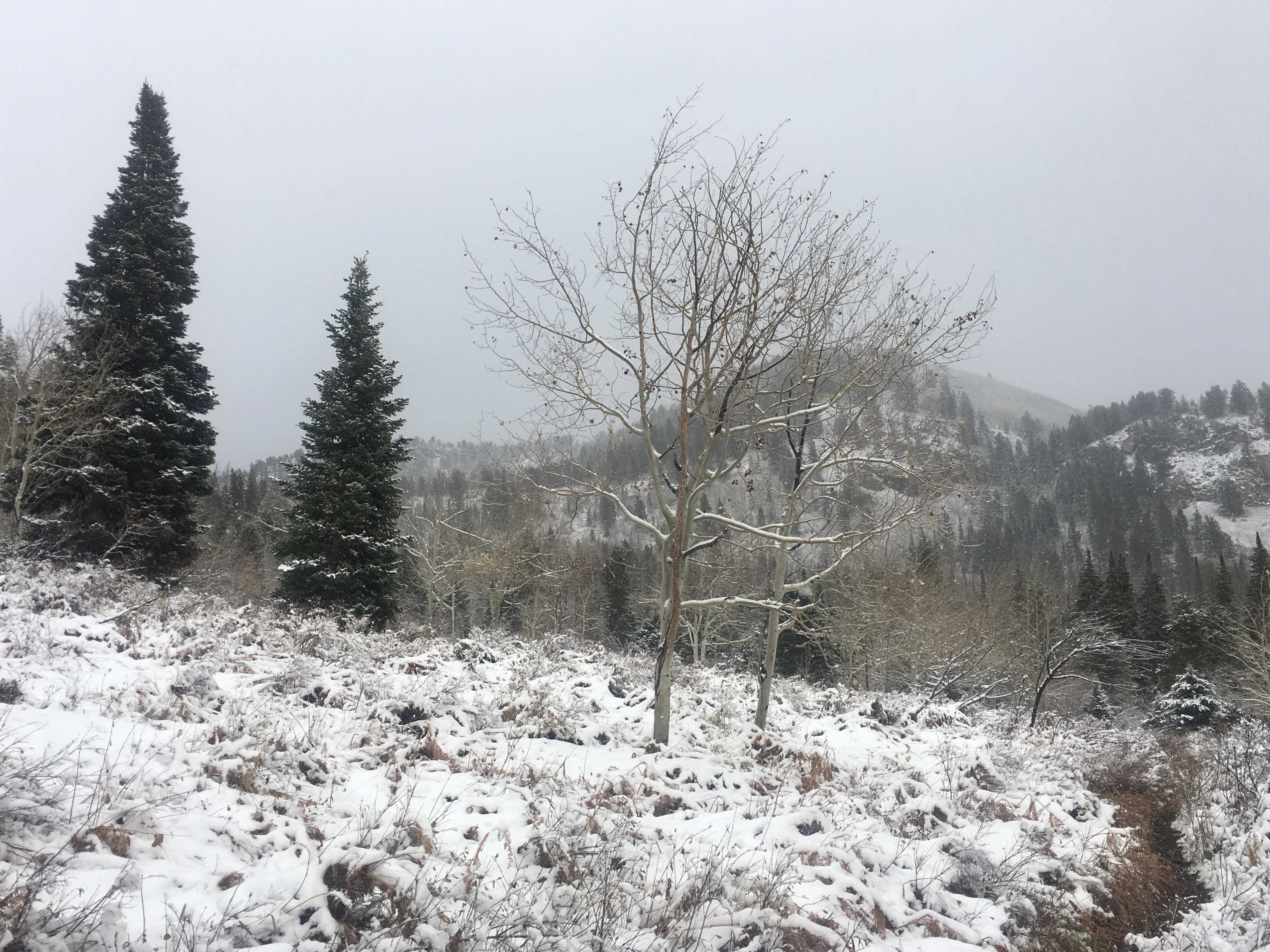 Winter wonderland!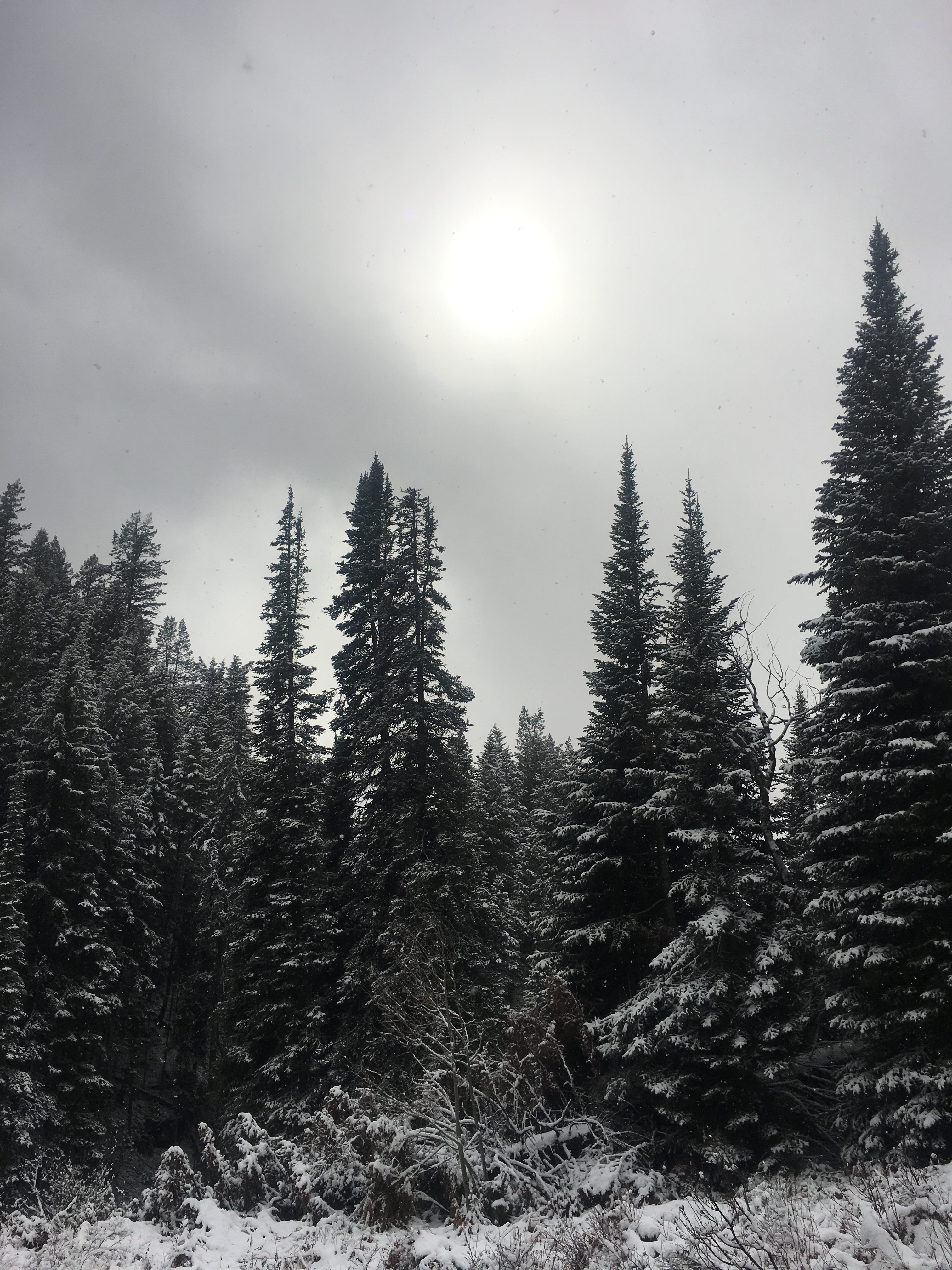 Heading back out of the weather